Helsinki Sailor's Gin is an artisanal, small-batch, premium gin distilled at the traditional navy strength of 57.2%. Blended with the purest Finnish water, Helsinki Sailor's Gin is a juniper-rich, well-balanced gin with floral citrus…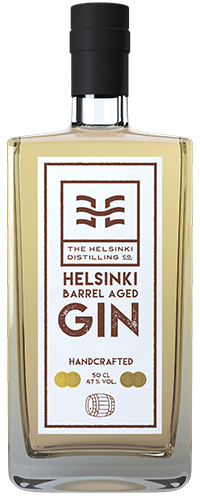 Helsinki Barrel Aged Gin is an artisanal, small-batch, premium matured gin. The color and the smooth, rich aroma are a result of resting the gin in oak casks for a few months. Helsinki Barrel Aged Gin is excellent for sipping and for…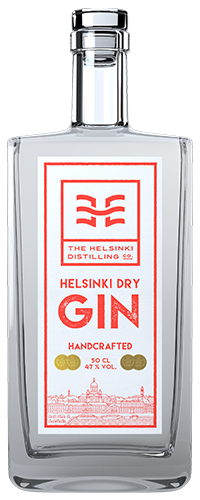 Helsinki Dry Gin is an artisanal, small-batch, premium gin distilled with eight carefully hand-picked botanicals, including Arctic lingonberry.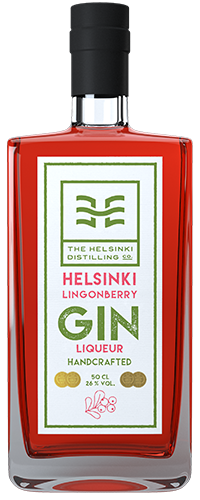 Helsinki Lingonberry Gin Liqueur is made with whole Finnish lingonberries. The exquisitely refined flavour of the liqueur comes from a long infusion period of the berries in a gin base. The liqueur is manufactured and bottled by hand in…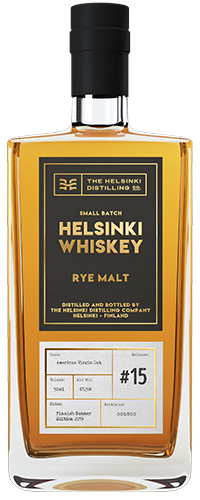 Helsinki Whiskey Rye Malt is a mellow Finnish rye malt whiskey. It is made using only the best Finnish malted rye and barley. The mash bill consists of 70% rye and 30% barley. The whiskey is distilled by hand and matured in carefully…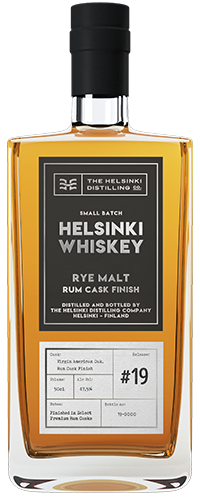 After maturing the Rye Malt – Rum Cask Finish whiskey has been transferred to ex-rum casks for finishing. The rum casks have previously been used to mature Guyianan and Jamaican rum. Finishing takes three to six months.